As the previous discussion, we talked about the significance of the virus coexistence in post-epidemic era. Now, most people are concerned about the following issues. Will they suffer from sequelae after confirmed Covid-19? What will be the sequelae of COVID-19? How can they alleviate the pain caused by these sequelae?
At present, Covid-19 is generally mild or moderate, and the common symptoms are fatigue, fever, cough, temporary anosmia, mild pneumonia, etc. Severe symptoms are usually dyspnea, then hypoxia, even respiratory failure, shock, organ failure, or lead to death. At least one-third of the patients are asymptomatic, but still spread the virus. Some patients still have organ damage after recovery and lead to long-term sequelae, which is so-called " long-haul COVID symptoms " now. It is to find common symptoms and duration of symptoms, to determine specific symptoms and frequency of occurrence. The systematical description provides the basis for clinical diagnosis and treatment, and for further research on disease probability, induced risk factors and disease consequences.
The Common Long-haul COVID Symptoms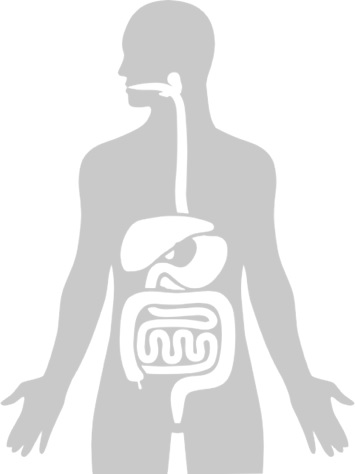 | | |
| --- | --- |
| Psychiatric Symptoms | Insomnia, general weakness, chronic fatigue, palpitation after exercise, depression |
| Nervous System | slight fever, mental fog, inability to concentrate, headache, dizziness, eye irritation, anosmia, allotriogeusia, cold hands and feet, numbness in limbs |
| Respiratory System | nasal congestion, runny nose, cough up phlegm, sore throat, dry throat, hoarse voice, breathlessness, chest tightness |
| Digestive System | loss of appetite, gastrointestinal discomfort, nausea, and vomiting |
| Urinary System | increased nocturia |
| Skin Symptoms | rash, hair loss, "COVID-19 toes" |
| Cardiovascular | arrhythmia |
| Musculoskeletal | body soreness |
| Other | night sweats and epistaxis |
Scholars from various countries have constantly studied the causal relationship and case statistics of COVID-19 and long-haul COVID. Last year, New York Weekly Magazine studied that 75% of the infected patients have sequelae such as fatigue and muscle weakness six months after discharge from the hospital, and one year later, still have COVID-19 related symptoms in 20% of case. In the youth statistics data, The researcher of London University and British Institute of technology detected 3065 11-~17-year-old COVID -19 adolescent patients in September last year, in the result, 2 ~ 17% of adolescents still have symptoms such as fatigue and shortness of breath after turning negative for 15 weeks. Overall, the induced risk factors of long-haul COVID symptoms such as socio-demographic factors, health status before the pandemic, severity of the initial COVID-19, immunodeficiency, and so on. These may be the factors that cause the patients with COVID-19 to still have at least one kind of novel coronavirus sequelae two months after the confirmed COVID -19 patients become negative. In result, as long as individuals maintain normal life and daily immunity, the discomfort can be alleviated. The best way to improve the long-haul COVID Symptoms is divided into two aspects:
In terms of physical health care, have sufficient sleep; do not do strenuous exercise, moderate exercise such as walking, Taiji, etc. instead just after recovering to rebuild the ventilation and lung function. It is very important to massage the right acupoints, such as the He Gu acupoint, Quchi acupoint and Taichong acupoint massage for fatigue, and Renzhong acupoint and Neiguan acupoint massage for the cognitive impairment and mental fog, the long-haul COVID symptoms. And then cupping, to use plastic cupping device, can also regulate long-haul COVID symptoms, cough on Xuanji acupoint, Zhongfu acupoint, Shanzhong acupoint, Fengmen acupoint and Feishu acupoint for 10 minutes cupping so it can enhance physiological function and alleviate symptoms. Finally, the first defense line of the human immune system can block the invasion of viruses. Self-immunity and mucosal immunity can enhance the function of T cells to recover from the long-haul COVID gradually.
Due to immune system disorders and chronic inflammation in patients with COVID-19 sequelae, eat less sweets in diet, because sweetness produces dampness. It results in an increasing nasal mucus and phlegm. Also eat less raw and icy food to hinder Qi and blood, not good for recovery; follow the doctor's advice to take adequate supplement and take care of the body for different sequelae, because supplements are easy to get heaty and make symptoms worse; for epidemic prevention, you should drink an appropriate amount of anti-epidemic herbal tea, for 1 to 2 packets a day.
Now that continue to face the global epidemic, we can assist the solution - Versatile Adhesion Polypeptides. Welcome to contact and discuss about the tips how to improve the sequelae of COVID-19 and recover rapidly with us.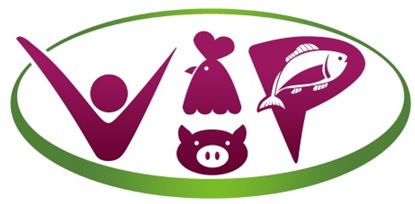 Reference: Health Journal COVID-19, 疲勞、脫髮、腦霧,長新冠還要持續多久?(2022.7.20)| 健康1+1 · 直播